Building a spatial agronomy platform is fundamental to being able to provide a very low-cost, all-digital advisory service
To answer that need, iSDA has teamed up with science consultancy EnvirometriX to develop iSDAsoil, a satellite soil-mapping system offering an unprecedented spatial resolution of 30 meters covering the entire African continent. It will be the foundation of our fertilizer recommendations and agronomic advisory services, suitable for low-income smallholders who cannot afford farm-level soil tests.
A breakthrough in satellite mapping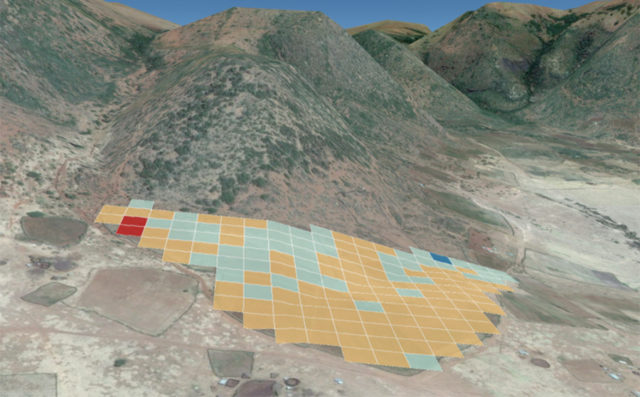 Over the last decade, the Bill and Melinda Gates Foundation has invested tens of millions of dollars to support the production of a new generation of agronomic data for Africa. A team comprising iSDA and EnvirometriX is building on this foundation to take soil mapping a giant step into the future.
The outcome of the project is iSDAsoil, a new agronomic advisory service with two major components. First, we've developed a satellite soil-mapping system offering an unprecedented spatial resolution of 30 meters, covering the entire African continent, in contrast to the previous standard of 250 meters — equivalent to soil data for 24 billion locations. We've harnessed open-access remote sensing data, machine learning and geolocated soil samples, created by the AfSIS network and others, to generate predictions of over 20 soil variables. These variables include soil texture fractions; soil pH; macronutrients (e.g. soil organic carbon, nitrogen, phosphorous, potassium, magnesium); six micronutrients; and electrical conductivity.
We are making the iSDAsoil information system publicly available so as to encourage agribusiness, government and researchers to use more and better data in their decision-making. It will form the foundation of iSDA's business-to-business offerings, including agronomic advisory services tailored for agribusiness and smallholders.
Image courtesy of Tom Hengl/EnvirometriX
The data platform and online services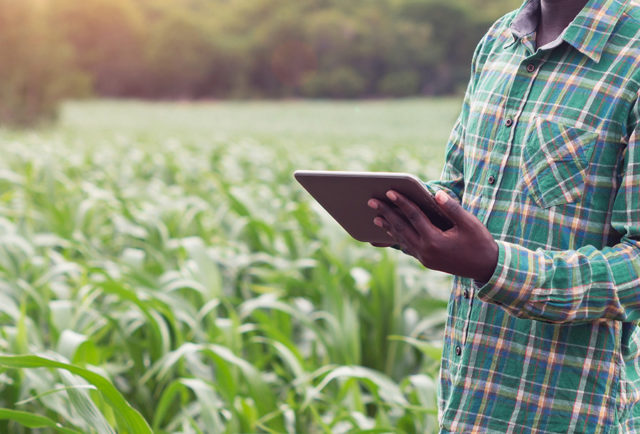 The second major component of our project is an interactive online tool that creates visualisations of the soil data and associated prediction uncertainties. Our tool also provides access for developers who wish to retrieve information based upon latitude and longitude, using an API. The entire advisory system will run on a secure cloud-based infrastructure, delivering data with very low lag times and in an easy to understand format.
As in other areas of industry and academia, soil data tends to be held in silos that make sharing difficult. One of main aims in making our data widely accessible is to encourage others to share their datasets. That in turn will allow the creation of even more accurate maps. We have designed the mapping infrastructure with a view to making updates available within a few days where practical.
Security and data protection are also at the heart of iSDA's data platform. In addition to the open-access public map layers, iSDA will create custom private layers for business-to-business uses. Such private layers will draw on the open-access data layer and combine it with private datasets. This functionality will allow users to predict soil properties for geographic areas of particular interest to them.
From soil data to agronomic advisory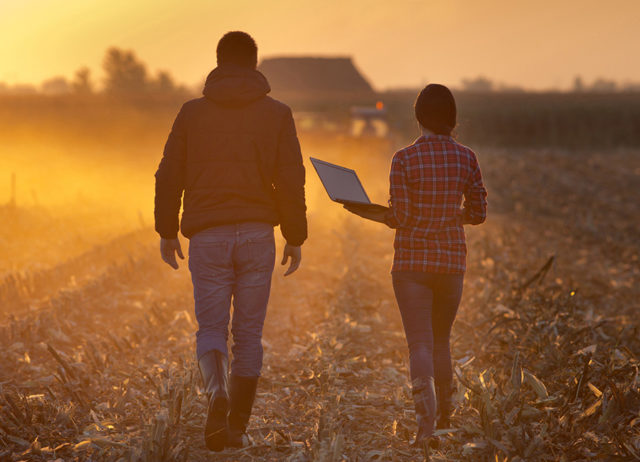 iSDA's overall aim is to promote commercially sustainable business opportunities that support smallholder farmers in order to increase their incomes. We also view this new data platform as a starting point, rather than the end product. In the coming months, iSDA will be building agronomy outputs that create other products that are useful for agribusinesses and smallholder farmers across Africa. These products will include crop suitability maps, based on fertility capability classification, or FCC mapping, as well as a fertilizer model that will provide crop- and site-specific recommendations for locations across Africa.