WHAT IS SMART FARMING?
HarnessIng data collectIon, analytIcs and machIne learnIng to help farmers make robust decIsIons about what to grow, how to maxImIze theIr Incomes…
and how to feed the planet In a sustaInable way
SCROLL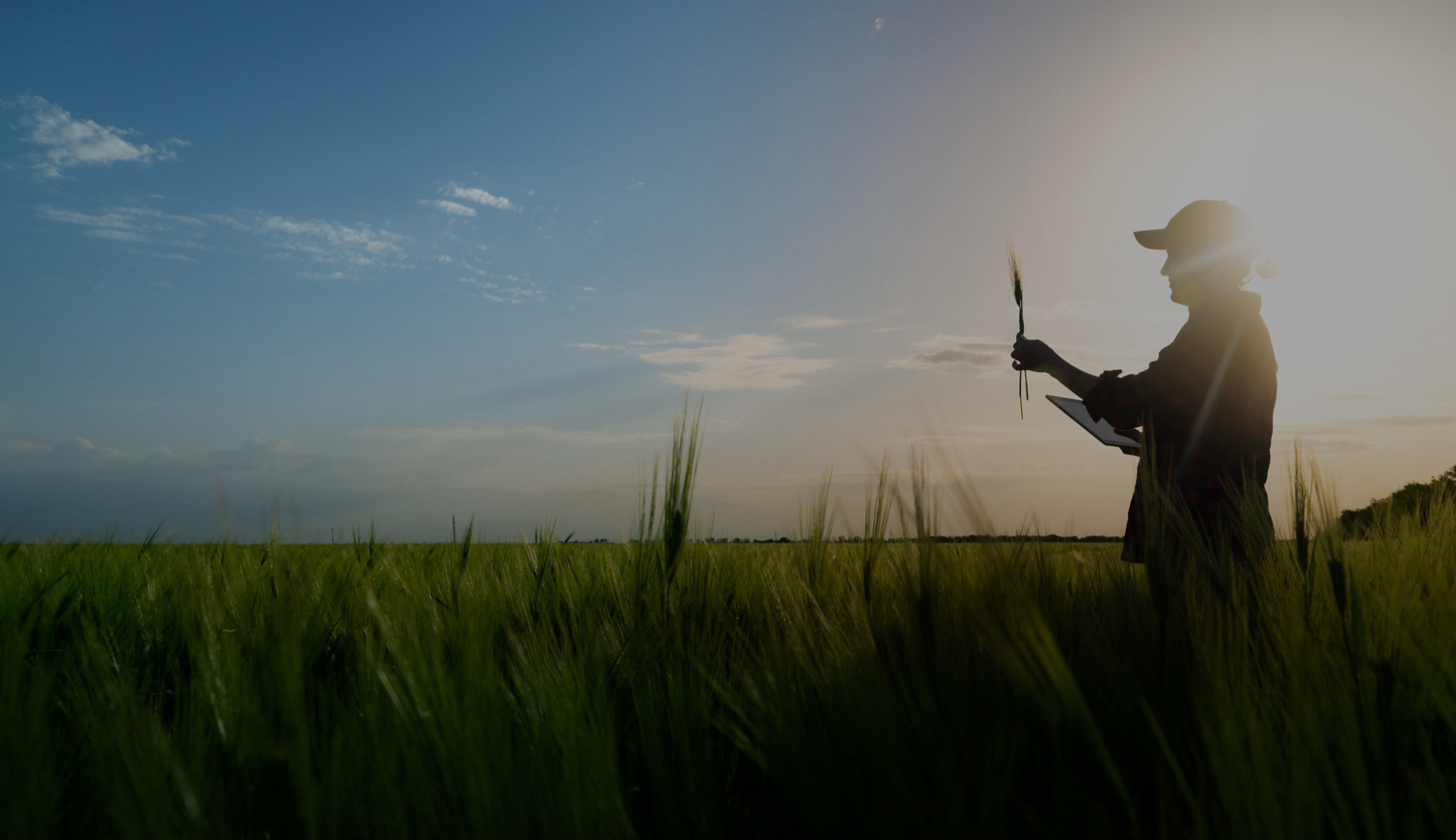 What is Smart Farming?
IN A NUTSHELL
Smart farming technologies collect precise measurements of factors that determine farming outcomes
Devices include geo-mapping satellites, drones, and on-farm and vehicle-mounted sensors
Data analytics creates recommendations to make crops more plentiful and farm operations more profitable
The efforts of many NGOs and governments are now bringing the benefits of smart farming to the Global South
Smart farmIng Is the future of food
The goal of smart farming is to make every aspect of farming more reliable, predictable and sustainable. Achieving this goal has long been the dream of every farmer. Thanks to a set of new technologies that have become widely available and increasingly affordable, that goal is within reach for millions.
Farmers around the world have long had to rely on incomplete, often inaccurate information to make crucial decisions about what to grow and how to grow it. The role of the new agri-technologies is to close this information gap by providing precise measurements of the factors that determine farming outcomes. These measurements form the basis for recommendations on the best types of fertilizer, crop rotation strategies and many other aspects of field management.
The precision of these measurements reflects the capabilities of the equipment and software used to gather the necessary data. Some have been around for a while — like satellites that can map farmland with increasingly high resolution. Others are more recent — like digital sensors placed in the soil to capture data on available nutrients. Now measurements are taken routinely by both drones in the air and sensors mounted on motorized farm equipment like tractors. As with so many other aspects of digital life, all this data has become truly useful information for farmers thanks to the application of data analytics.
THE GOAL OF SMART FARMING
IS TO MAKE EVERY ASPECT OF
FARMING MORE RELIABLE,
PREDICTABLE AND SUSTAINABLE
For a number of years, agri-data equipment and services of this kind have been available to farmers in the Global North, especially the United States and Europe. In the Global South, however, precision agriculture has been something of a rarity. For farmers in Africa, where food production is still the most important industry, many barriers stood in the way of progress — including basic infrastructure needs like passable roads, available electric power and cheap mobile phones.
That's all about to change, thanks to advances in technology and the efforts of many forward-thinking organizations in countries like Kenya and Ghana. Precision agriculture promises to bring tremendously important benefits. In the years to come, those benefits will accrue not just to millions of smallholder farmers. As population growth soars, along with the need for ever-increasing amounts of food, what makes life better for farmers will also help make life better for everyone else on the planet.
INTERESTED? SEND US A MESSAGE
If you are interested in what we do and would like to find out more about our services, please get in touch using the form below…
REGISTER FOR UPDATES
If you would like to stay up-to-date with iSDA's developments, please enter your details below…