WHAT WE DO
We help smallholder farmers across AfrIca Increase theIr productIvIty usIng advanced technologIes…
whIle also ImprovIng theIr profItabIlIty and the well-beIng of theIr communItIes
SCROLL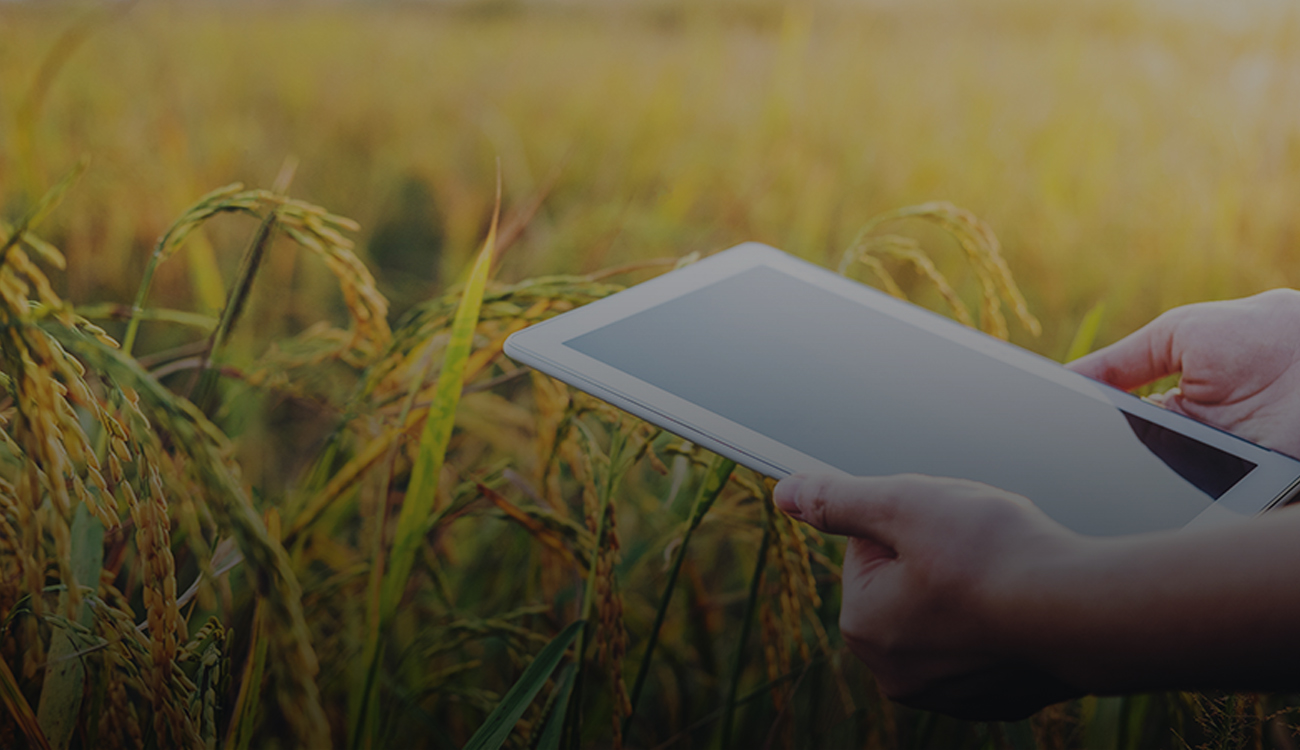 What we do:
Our mandate In brIef
Smallholders across the Global South lack basic information about the soils they till and the technical support needed to enhance productivity and profitability
These gaps further restrict their ability to reach new markets and diversify crops
New agronomic technologies developed by iSDA will provide farmers with advanced soil analysis and decision-support systems
These innovations will bring benefits to a wide range of stakeholders that do business with smallholders
iSDA's ultimate goal is to help smallholders develop long-term sustainable businesses
iSDA and the comIng revolutIon In smallholder farmIng
Agriculture in Africa and across the Global South is ripe for change. Hundreds of millions of smallholder farmers continue to eke out a subsistence living using traditional methods. They need to find a way past the status quo and a path to modernizing their operations.
Many smallholders have poor access to the technical support needed to increase productivity and profitability. They lack reliable, timely information tailored to their unique growing conditions. Such deficiencies hamper sound decision-making about rotation planning, the timing of planting and irrigation, the application of fertilizers and pesticides, and many other aspects of productive farming.
Farmers lacking robust evidence on which to base their decisions often resort to using excessive amounts of all-purpose fertilizer, an approach that is wasteful and costly. These issues compound larger structural problems faced by smallholders — a persistent inability to expand their business, reach new markets, diversify their crops and plan on dependable yields.
SMALLHOLDER FARMERS
NEED TO FIND A WAY PAST THE
STATUS QUO AND A PATH TO
MODERNIZING THEIR OPERATIONS
New agrI-technologIes
Now, new technologies offer hope for progress. They are designed to help farmers manage the great variation in soil types across Africa, as well as the particular soil needs of the diverse array of crops grown in the region. These technical innovations promise to bring two major improvements. One is access to affordable field-level diagnostics for advanced soil analysis. The other is decision-support systems to help farmers understand their options and the associated risks.
Data gathered from national, regional and local sources will form the foundation of an analytics service to support continuous improvement in agronomic practices. Users will also benefit from decision-support tools that facilitate business networks with local advisors and farm suppliers.
The benefits that accrue from iSDA's initiative will make a material difference to the well-being of many participants besides smallholder farmers, farmer co-ops and NGOs. These include a wide range of commercial operators such as multinational fertilizer suppliers, national fertilizer blenders, commodity value-chain managers, soil and plant analysis labs, and government extension services. All these parties have a stake in improving the productivity of farm suppliers, and the quality and predictability of crop yields — all of which will lead in turn to increased farm profitability.
What we do:
TECH FOCUS
iSDA's geospatial data platform can deliver agronomy advisory services to any location in Africa, based on:
Continuous refinement: as we collect more data, our advisory services become more accurate

Flexibility: multiple data sources means delivery in a user-friendly format

Growth: our infrastructure can readily scale to millions of users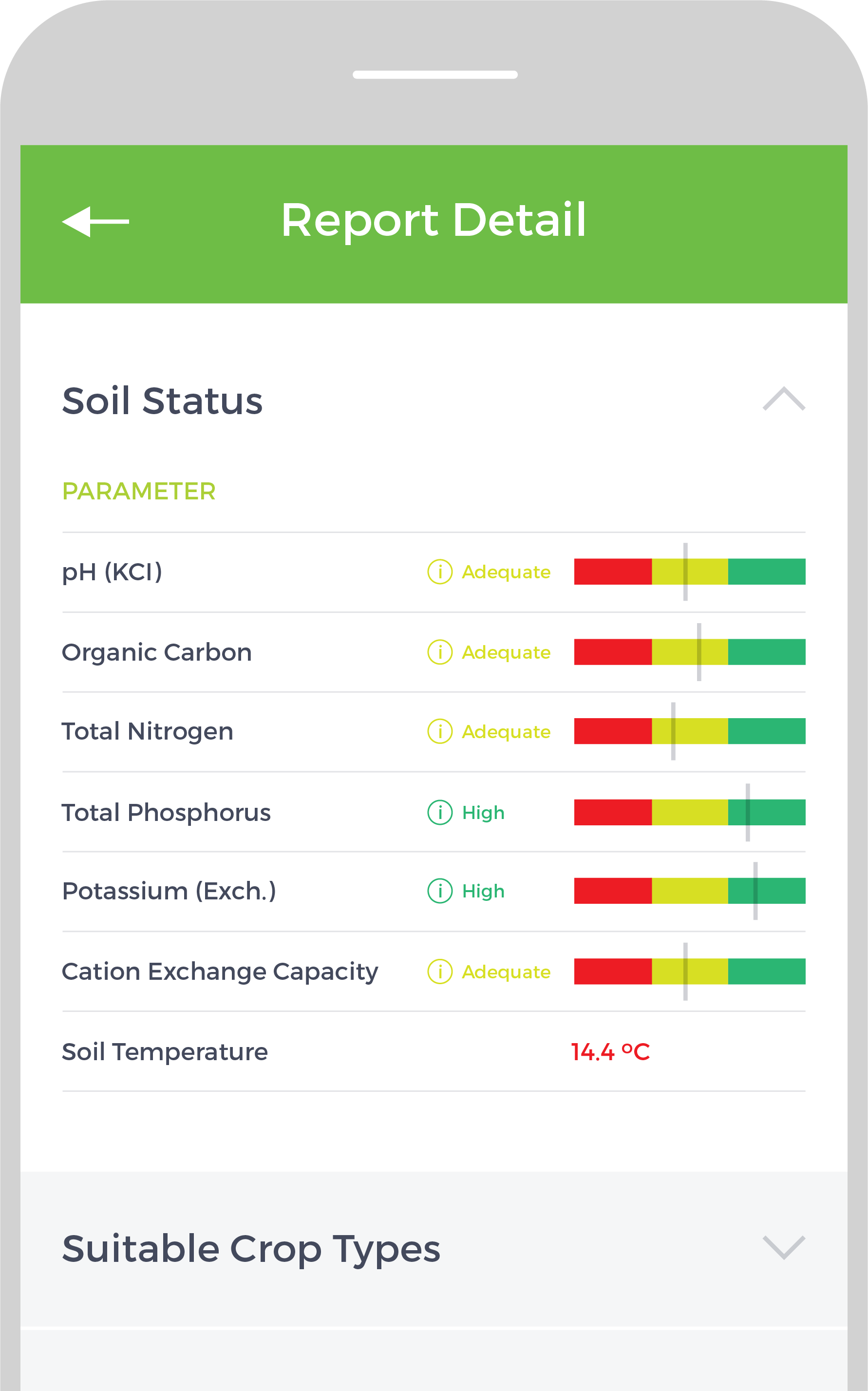 iSDA's IntegratIve strategy
In a number of countries across Africa, information is available about soils, crops, weather, emerging markets and related agricultural trends. What has been missing is the effective integration of these components into a suite of tools that is widely available and easy to use across cropping systems, climates and countries. Bringing all this together within a sustainable business model that can be readily scaled-up is what makes iSDA's strategy unique.
Achieving success with breakthrough technologies on a regional scale will require thoughtful messaging, product development and partnership building. To ensure our service is working effectively before moving to full-scale deployment, we are developing plans for implementation pilots, beginning in Kenya.
These pilots will initially focus on agricultural value chains, such as those built around coffee, that can support the cost of adopting new agronomic technologies. With its deep understanding of both the scientific and business issues, iSDA is well positioned to keep implementation and transaction costs affordable. iSDA will help farmers open doors to new business partnerships while offering attractive ways to test products and services for untapped markets.
INTERESTED? SEND US A MESSAGE
If you are interested in what we do and would like to find out more about our services, please get in touch using the form below…
REGISTER FOR UPDATES
If you would like to stay up-to-date with iSDA's developments, please enter your details below…